BABY NOT SLEEPING?
If you answered yes to any of the above – Then you've come to the right place!
I offer an affordable service so any parent can take advantage of professional advice.
I am a Qualified Baby & Child Sleep Consultant who can help you with teaching comforting settling techniques such as establishing a flexible daily routine, techniques on how to support night wakings, the introduction of solids and much more.
My Sleep Philosophy – Don't Cry It Out!
Baby Sleep Magic methods do not involve crying-it-out. There is a gentle, proven method to get a good nights sleep for you and your child.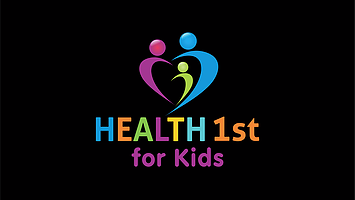 Consultations now Available at Health 1st for Kids Childrens Clinic at Robina
(Level 1 the Metricon building)
Oh my goodness, I cried over the effects Chantal had made on my toddlers sleep. We had been going from my 20 m/o only being able to fall alseep on us, as well as co-sleeping at night, to sleeping on his own alllll night - even ASKING to go into his own bed!

You changed our lives Chantal, a huuuugggeee thank you xxxx

Kate, Will & Frankie – Burleigh Waters

"Chantal was helpful with helping me to stop associating sleep with breastfeeding. I co-slept with my bub and then when I put her in her own room and cot, I nursed her at night to sleep. It took less than a month, and a few illnesses and teething episodes, for my ten month old to sleep through or awake once. I'm pleased with the outcome. But what more I am pleased with is Chantal's willingness to work with me through my bub's ups and downs. And of course, my regressions to night nursing. She helped me revise my plan, was a cheerleader, and gave me hope. I highly recommend her, especially that I found her to be professional. She isn't one to boast about her results; quite humble I'd say. The money spent is worth it, if you commit to bettering your situation. It took hard work, commitment, and perseverance on my end to push forward. But with Chantal by my side, I did it. I'm hoping it'll only get better. Call her today and get ready for better sleep!! I hesitated too, but there's no point if you want to feel normal again asap."

Reamsky & Azalea – Gold Coast

"Chantal is absolutely amazing. I contacted her when my baby was only 9 weeks old to get a few tips on how to make him a great sleeper. He is now 6 months and has amazing sleeping habits and is starting to sleep through the night. He has only been waking once since we started working with Chantal. If you want a happy and well rested baby she is the go to girl x"

Charlotte, Lee & Jax – Burleigh Waters

"He is now sleeping through the night (it's been a week of sleeping through the night) and sleeping until 5:30/ 6am (which is much better than the 4am wake up). Hugo knows the routine off by heart and will tell us what we need to do and if we go outside of the routine he will quickly let us know. we are now no longer needing to sit at the door, it's just a matter of putting him into bed, saying good night and walking away and Hugo will put himself to sleep, which is huge success and was something we thought we would never be able to get Hugo to do on his own. So thanks again for all your help and advice, it has been a godsend."

Catherine, Matt & Heugo – Mudgeeraba

"We went to Baby Sleep Magic as our 6 month old started waking a few times during the night & only ever had 30 minute catnaps during the day. Chantal recommended a routine to improve our sons day time naps & help him sleep through the night. After only a short amount of time we saw a huge improvement. Its been so good having the guidance & reassurance from a professional. Chantal is lovely & I highly recommend her."

Alana, Simon & Romeo – Robina

"After a couple days of using chantals' routine for my 16 month old she was sleeping through the night and having amazing day naps! highly recommend !! the change in baby & also myself from being able to have a full night sleep every night is unthinkable!
thankyou so much chantal! will definitely be putting into practise what you've taught me for baby #2 ! xx"

Staphanie & Alayla – Upper Coomera

"She is amazing - so helpful and life changing - if you are sitting on the fence on this one, you should stop it, call her and get the sleep you need!"

Veronica & Jacob – Helensvale

The best $200 I have ever spent! I have battled for 5 months with my daughter, Chantal picked up straight away what I needed to be doing and Abigail improved straight away. Having the help and reassurance has changed our lives and Abigail is just getting better and better. Thank you so much!!

India & Abigail – Casurina

Amazing! We are 6 nights in and my 6mo old is self settling and sleeping more than ever. The support I have received has been priceless. If you are considering enlisting the help of someone who is caring, knowledgeable and supportive; you've found the right one! An investment that will pay for itself for years to come. My naturally content, happy, easy going boy is now also a "great sleeper". Even cutting his first tooth has only mildly affected his new routine and the help of a phone call from Chantal with some extra advice has meant very little disruption to his new found love of sleeping!

Kristy & Ezra

The training was great!! It really works in 10days. I did not agree with cry it out technique for babies' sleep as most parents, but I decided to make decision for my baby to solve my son's sleeping problem. My little one could sleep 30-60 mins nap each time and woke up almost every 2 hours at night since he turned to 4 month old. I tried many different ways to help him to have a better sleep but just didn't work. Honestly the training was really tough. It was my first time to hear my son's crying and screaming that hard and long. I had to stop it after 6days we started because my son was teething and he just started weaning not long. After few days I started training again and nothing really changed but he could fall asleep pretty easily and the 9th day the miracle just happened suddenly! He slept through the night finally!!! Next day he slept total 4.30 hours nap!! It was great and it happened so amazingly and unbelievably. So parents who want to start to do training, please do not give up and enjoy 10days miracle!!

Ria, Matt & Raiden – Gold Coast

Baby Sleep Magic turned our lives around in a few short weeks. I was desperate and suffering from a severe lack of sleep and enduring very cranky kids. Within 24 hours things started to improve, I immediately felt in control of my life again. Previously my kids were sleeping in our bed and falling asleep in front of the TV most nights. I was just exhausted and in desperation had let bad habits creep in. The girls are now sleeping soundly in their own beds each night and watching next to no TV throughout the day. They are happy and energetic and so am I! I am still using the reward system and the girls love it. Give Baby Sleep Magic a try, you'll wonder why you've been suffering for so long!

Paris, Nick & girls – Gold Coast

Thank you Chantal! 
My bub would only fall asleep by breastfeeding until we sort your help. You gave us a personalised program to suit out exact situation, something books will never do. Most of all you held our hand each step of the way and gave me the much needed confidence to see it through. 
Nate now sleeps right through the night no problems, unbelievable!!

Hayley & Nate – Gold Coast

Baby Sleep Magic has been amazing for us. My son had a huge sleep association with the dummy and was waking to cry out very 1-2 hrs to put it back in. At 10 months I contacted Baby Sleep Magic and wish I had done so sooner! Baby Sleep Magic listened to our needs to keep the dummy rather than discard it like others had pushed for and worked with us on a program that worked brilliantly! My son now resettles himself during the night with the dummy and it's a rarity for him to need our assistance before 5:30-6am! Yey for sleep again!!

Emily, Kurt & Arnie – Newcastle

We can't thank you enough Chantal. With your help our little man has been sleeping so well, night time and day naps. He is so much happier. Not to mention his mum! I feel like I've got my life back, and I'm loving being a mother. I've also got time for hubby, and I'm not tired and grumpy and on the verge of tears if someone looks at me the wrong way! It really was that bad. I don't know why it took us so long to find you, but I'm so glad we did. Thank you so much! Your support, follow up and encouragement is gold!!

Kirsty & 6 month old Addison from Mt Isa!

Absolutely fantastic! We can't thank Chantal enough for her guidance… Within 10 days our 3 year old (who's never been a good sleeper) was sleeping in his own big boy bed with no fuss at all xxx Thanks again x

Linda & Family – Airlie Beach

Highly recommend!! I went from having a nine month old who wouldn't sleep longer than 40 minutes during the day and waking up to 6 times at night after spending 2 hours rocking him to sleep. NOW only after 10 days he is having 2 x 2hr sleeps during the day and is sleeping at night from 7pm – 7am!!!! WOW what a difference you have made to our lives…

Jason and Jacqui – Brisbane

Thank you – Thank you – Thank you... Thank you Chantal for coming into our lives and making everything better!

Vanessa and baby Will!

Thank you so much for all your help Chantal. We've have gone from between 2 and 8+ wake ups a night to averaging 1 to 2 per night – and we are only part of the way through your plan for us!! We can't believe what a difference you have made to us. We can't thank you enough xx

Lisa, Maddie and Greg x Gold Coast

I must admit that at the beginning i was skeptical that anything could change the sleeping patterns i was enduring with my baby boy Jai, Finally i reached out for help and luckily enough i managed to find Chantal and Save My Sleep. My only regret is that i did not reach out earlier. Your knowledge, experience and sleep program has truely changed our familys life and we can not thank you enough for all the help, assistance and assurance that you gave us. My advice is if your having baby problems and feel like you require assistance, don't wait like i did for things to hit rock bottom, give Chantal a call and i can assure you things will change for the better once you have a consultation, I have and will continue to recommend your service to all of my friends, and colleagues.

Lisa, Pete & Jai – Gold Coast